We've handpicked some of our favourite activations to help get your creative juices flowing!
Pacific Square Maroubra - Winter Rewards Hub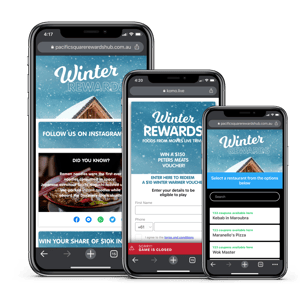 Pacific Square Maroubra turned their event space into a 'Winter Wonderland' for their community featuring live bands and giveaways.
This was complemented by their Hub, which was promoted via QR codes around the centre and at POS within retailers.
This enabled them to reward their community and furthermore support their restaurants during the colder months.
Check out the video below.
Pacific Square - Winter Rewards
Scan, Play, Win! - Secret Harbour Square & Wanneroo Central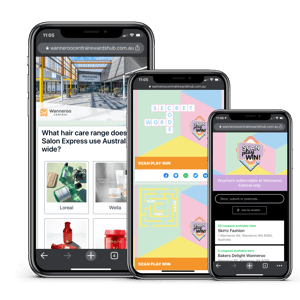 Scan, Play, Win! took classic games and brought them to life in-centre with a digital spin.
Utilising in-centre floor decals and displays, Secret Harbour gave their Hub a physical presence and encouraged their community to get involved with fun and rewards.
Check out some of the photos below of how this was brought to life!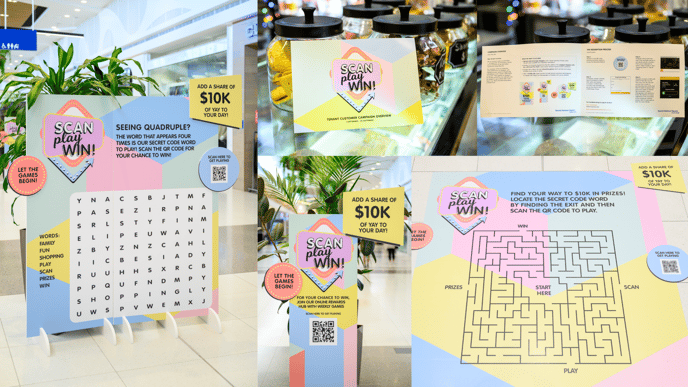 Scan, Play, Win! - Secret Harbour Square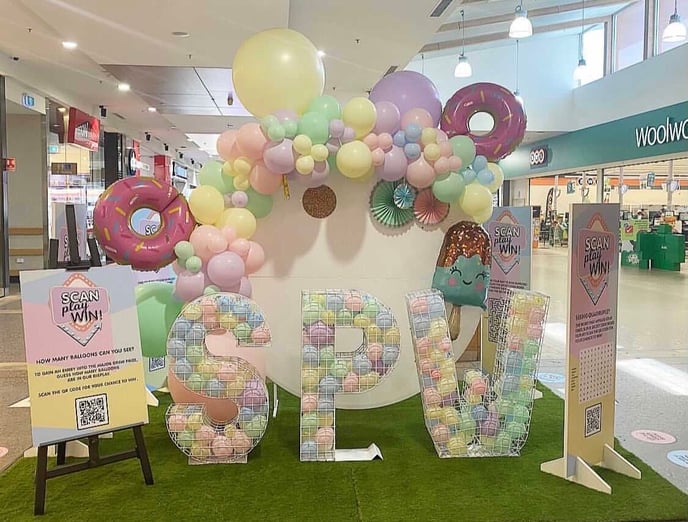 Scan, Play, Win! - Singleton Square
One last note:
At Komo, we pride ourselves on not only the results our clients achieve with us but the service they receive whilst bringing their Hub's to life.
If you ever have any questions about an upcoming activation, how you can best utilise Komo to get the best possible outcome, or just a general query, please don't hesitate to reach out to your Customer Success Specialist or email us at support@komo.digital!
We also love your feedback, so please let us know if this article helped you by selecting from the options below.
Louis Docherty
Head of Customer Success