Segment your audience and provide them with a personal experience.
Contents:
What is it?
Branching logic personalises the user's experience by rerouting the user to different questions within the card based on their response to a previous question. Branching logic can be added to Quiz, Personality Quiz and Multi-Poll cards.
For example, based on whether the user answers green, yellow, red or purple they will be redirected to a different question. providing a more personalised card experience.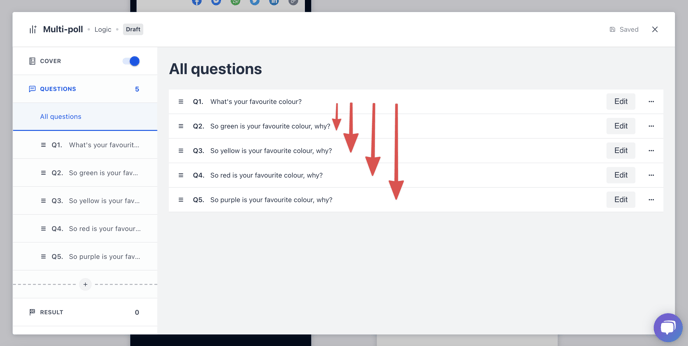 How do I set it up?
How to set up branching logic
Step 1: Click add logic jump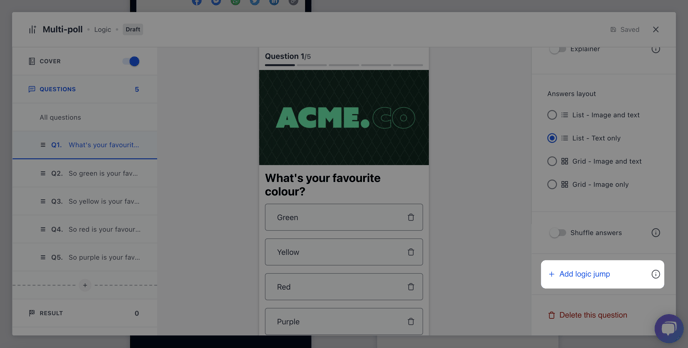 Navigate to your question and select Add logic jump
Step 2: Add your logic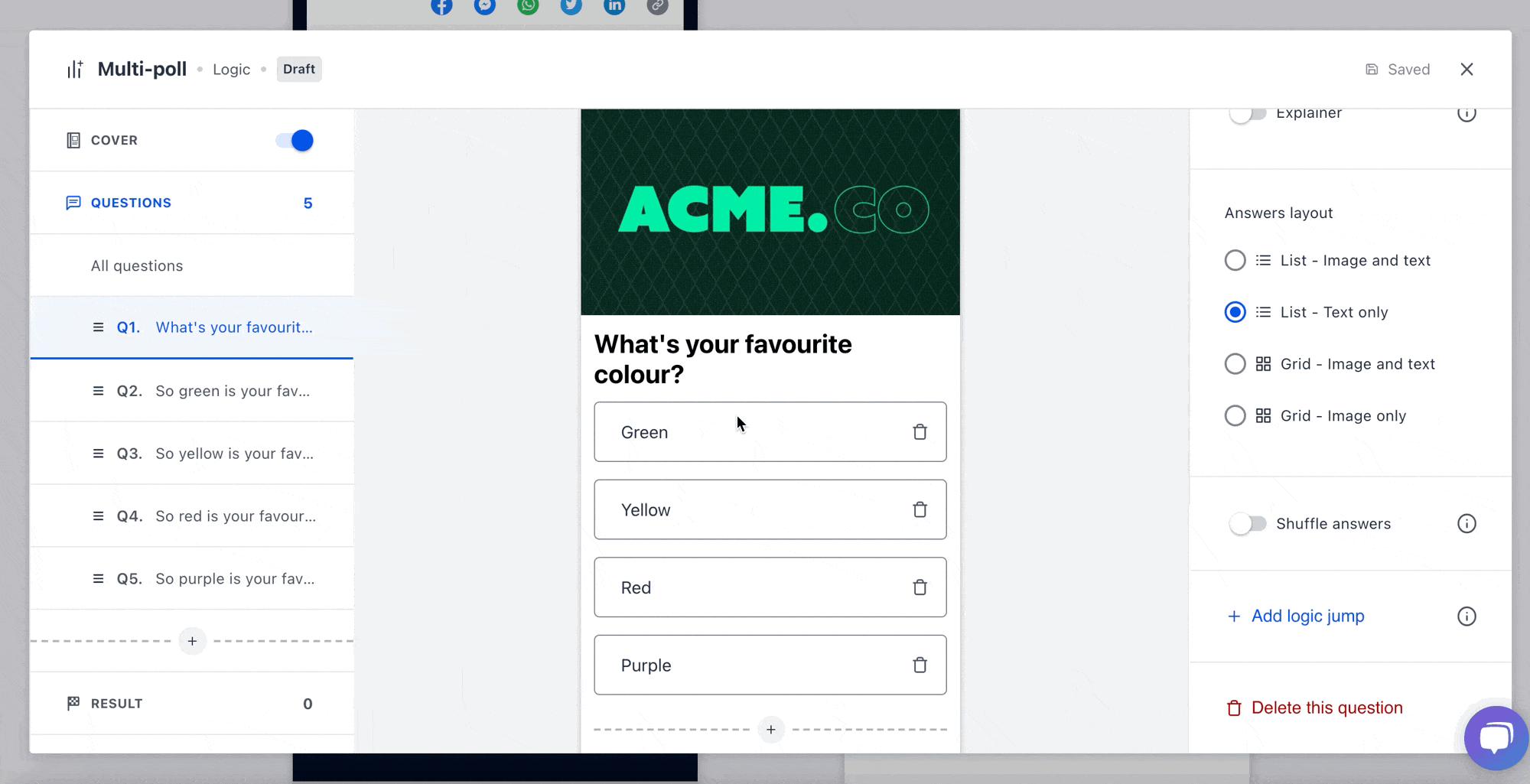 For each of the different responses designate which question users will be redirected to.
If you wish to end the logic sequence select Configure all options and then End quiz
Click Update to save your changes.
One last note:
At Komo, we pride ourselves on not only the results our clients achieve with us but the service they receive whilst bringing their Hub's to life.
If you ever have any questions about an upcoming activation, how you can best utilise Komo to get the best possible outcome, or just a general query, please don't hesitate to reach out to your Customer Success Specialist or email us at support@komo.digital
We also love your feedback, so please let us know if this article helped you by selecting from the options below.
Louis Docherty
Head of Customer Success and Product Experience.