Want to learn more about our custom tags feature? Read on...
Contents
What is it?
You can create and assign custom tags to your cards. Assigning tags to your cards allows you to group all the content for specific campaigns together for easy and in-depth filtration.
How do I use it?
Step 1: Navigate to your Hub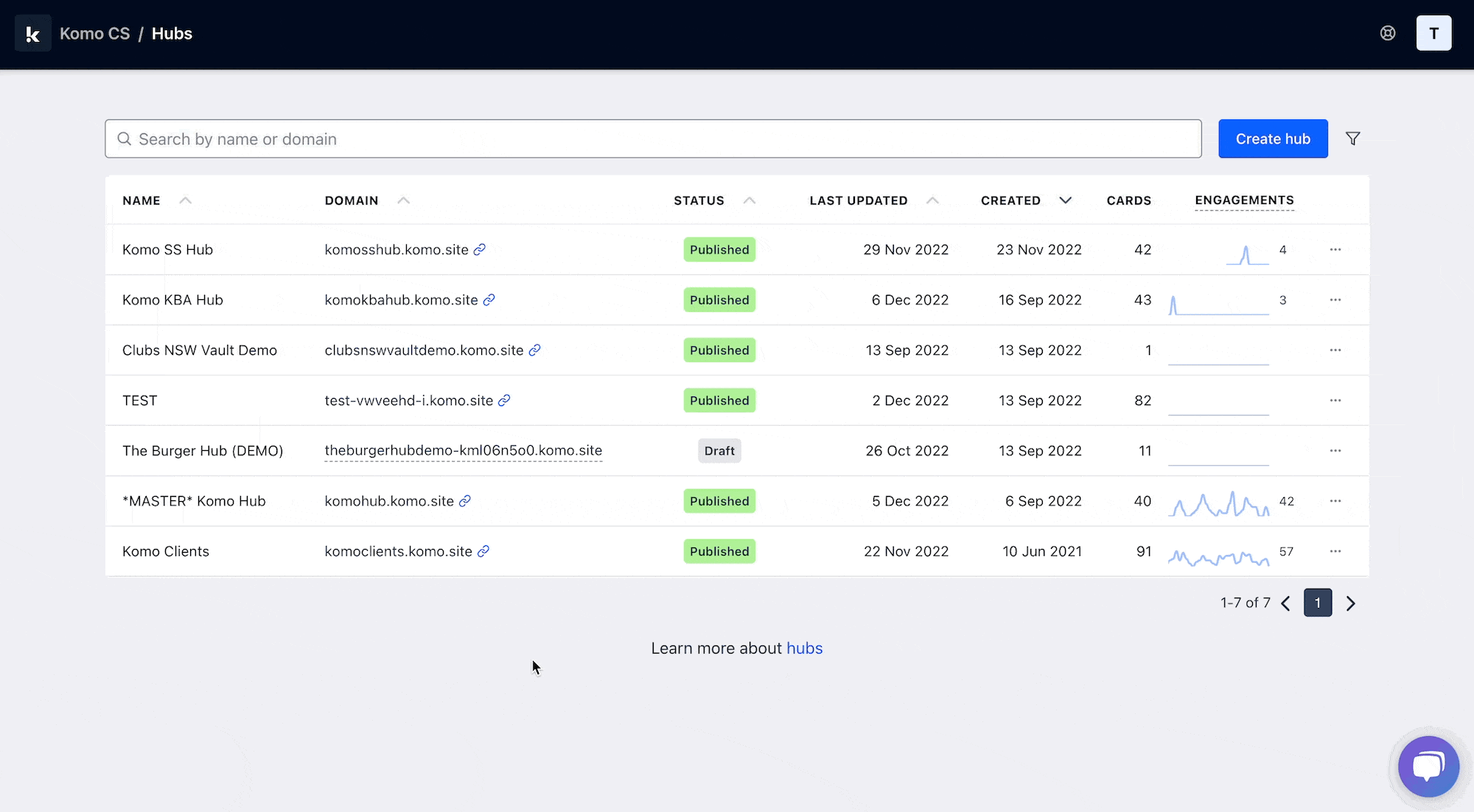 Navigate to your Engagement Hub.
Scroll to the card you want to add a custom tag to.
Step 2: Create a Tag

Click on ... located on the top right of the card.
Select Custom tags and then click on Create and assign tag.
(1) Here you can select a colour for your tag.
(2) Enter a name for your tag. E.g. Chirstmas 2022, and then click on create.
Step 3: Assign the tags

Click on ... located on the top right of the card.
Select Custom tags and then mark the box of the tag you wish to attach to the card.
Step 4: Filter the card view by Tags

Click on Filters at the top of the Hub.
Select the Custom tag you want to filter by and then click on Apply.
FAQ
Can I assign more than one tag to a card?
Yes, you can add as many tags as you like to a card.
Is it possible to filter the cards using multiple tags?
Yes, you can select more than one tag when filtering through all your cards.
Why do you need custom tags?
This feature is optional. It allows you to search and filter for content based on each campaign/tag. See what cards and games you used for previous campaigns to replicate or change for your upcoming activations.
One last note:
At Komo, we pride ourselves on not only the results our clients achieve with us but the service they receive whilst bringing their Hub's to life.
If you ever have any questions about an upcoming activation, how you can best utilise Komo to get the best possible outcome, or just a general query, please don't hesitate to reach out to your Customer Success Specialist or email us at support@komo.tech
We also love your feedback, so please let us know if this article helped you by selecting from the options below.
Louis Docherty
Head of Customer Success