Read on to see how you can style your Hub.
Contents:
What is it?
The hub styling settings are where you will be able to design exactly how your site will look and feel.
How do I set it up?
Step 1: Add a Background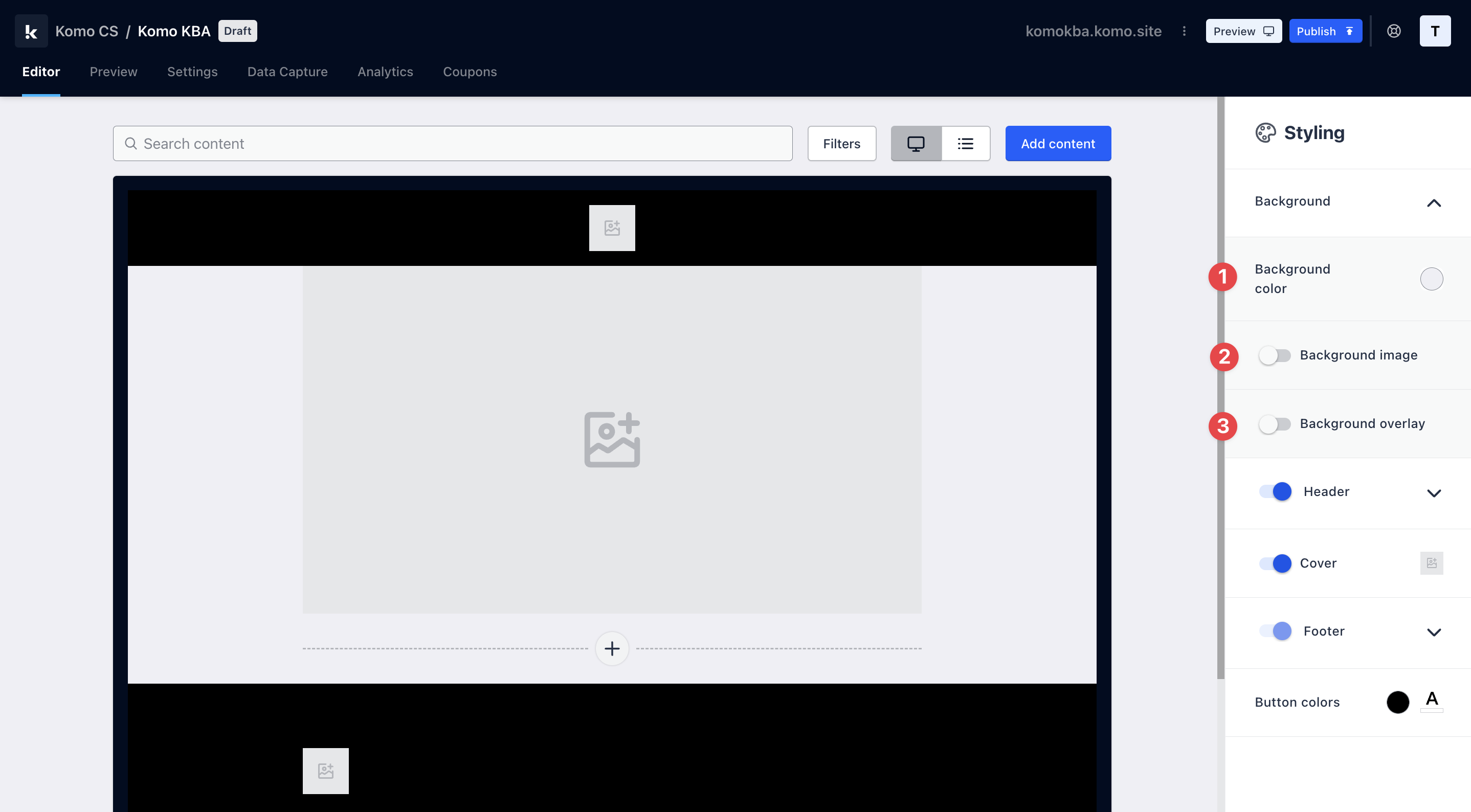 (1) You can have a solid colour as your background.
(2) Upload a background image here.
(3) Here you can add a colour overlay to your background image.
The background will update as below.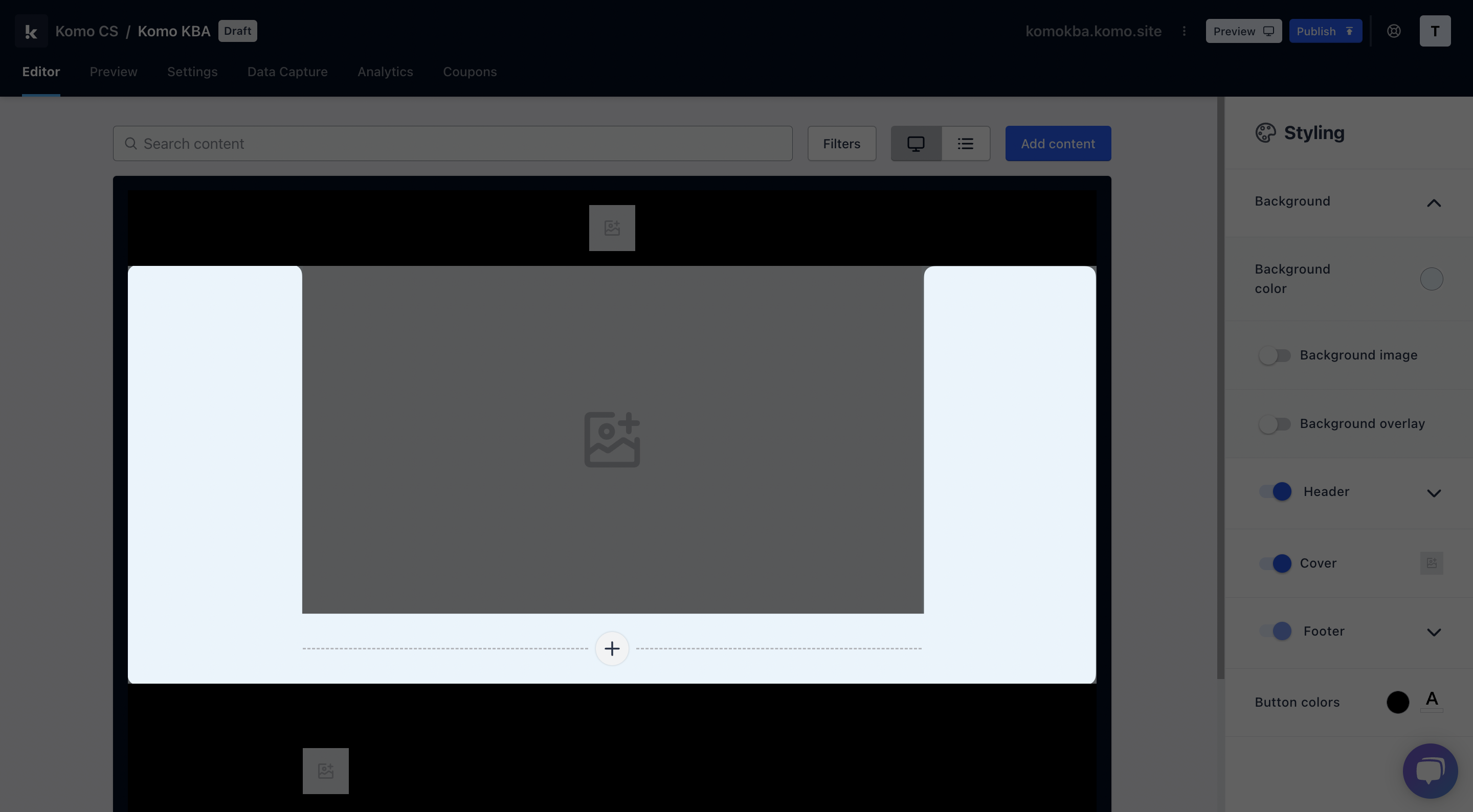 Step 2: Edit the Header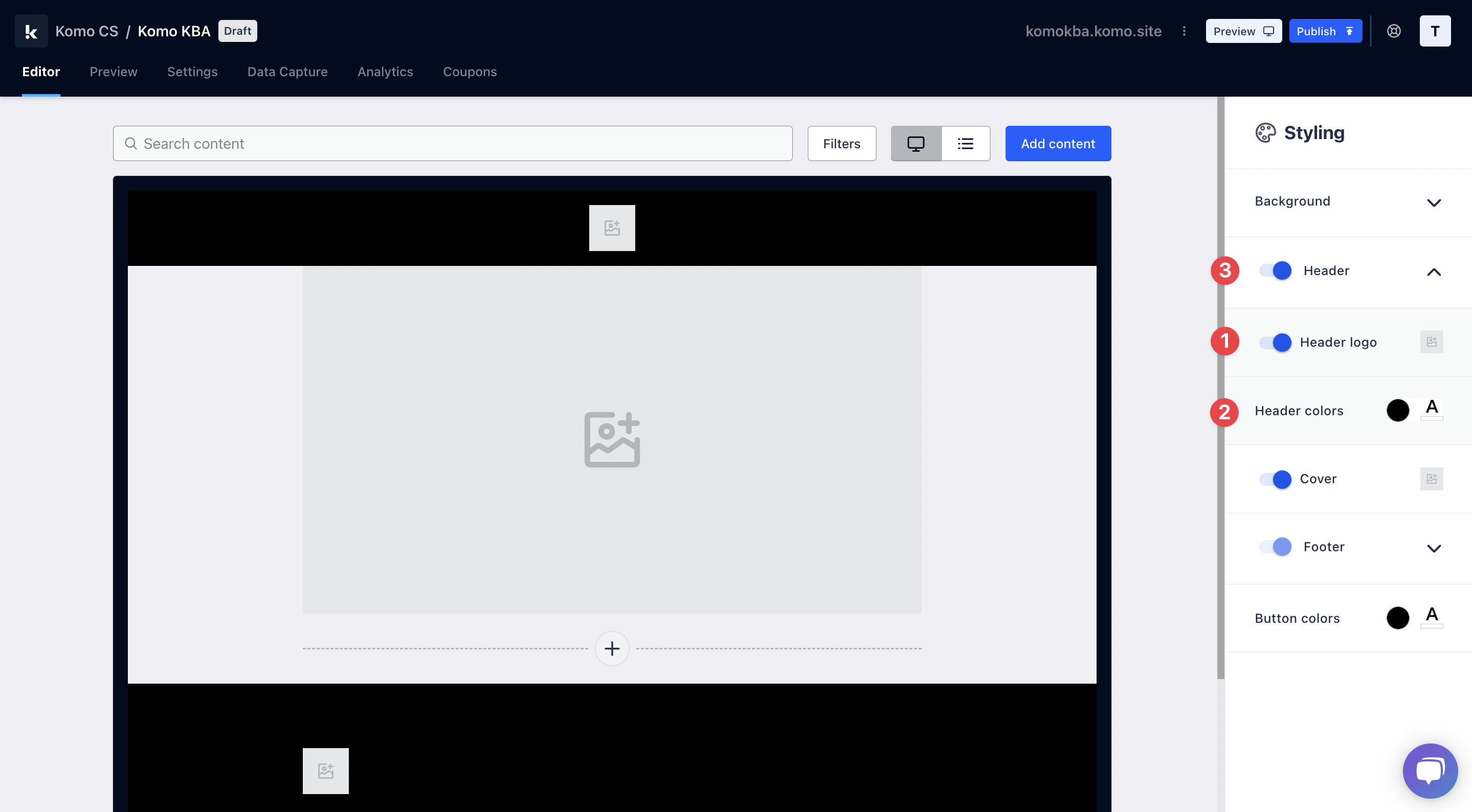 (1) You can upload your logo to sit on the header bar or toggle this option off.
(2) Alter the header bar colours here.
(3) If you prefer to not have the header bar visible, you can toggle off this feature here.
The header will update as below.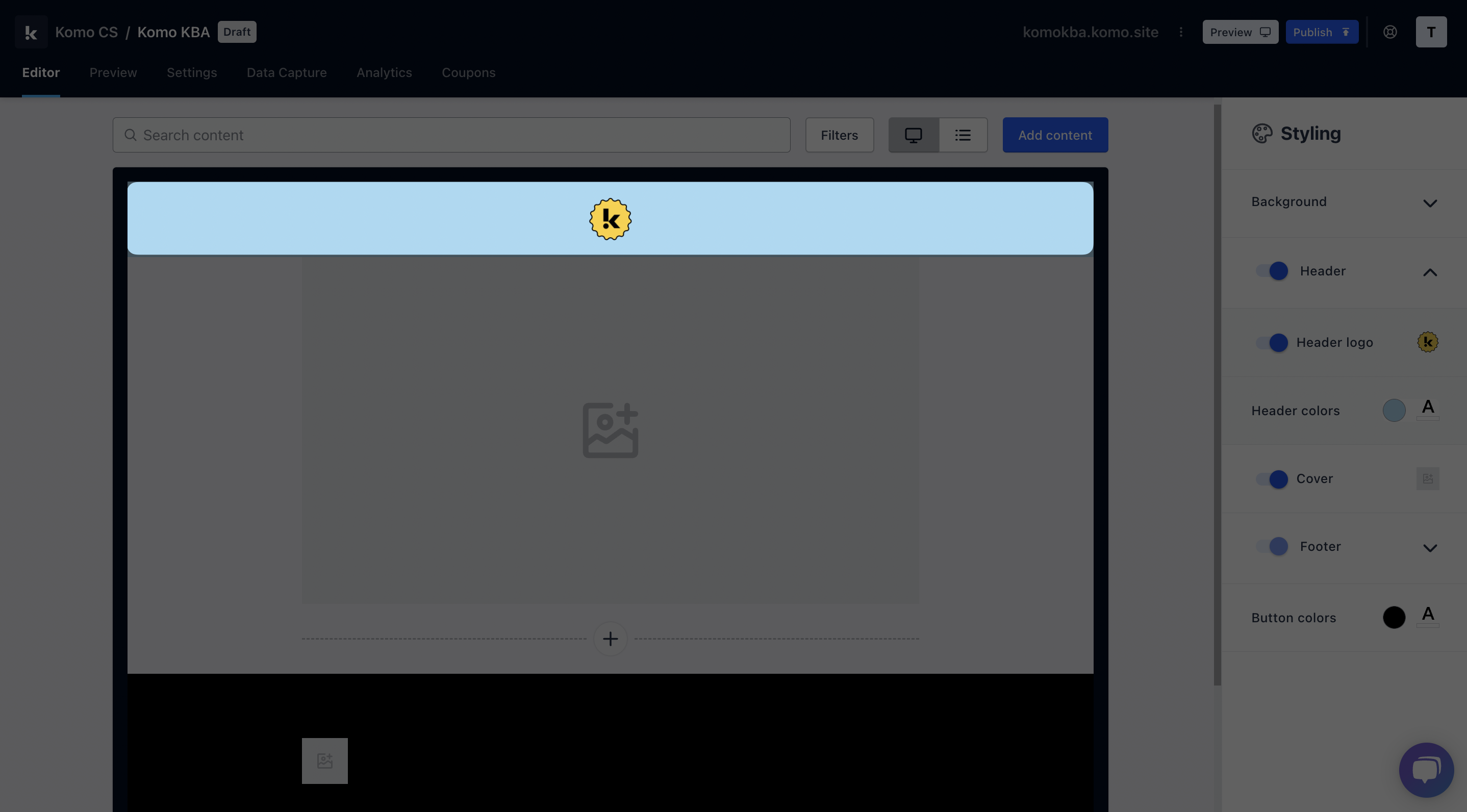 Step 3: Upload a Cover image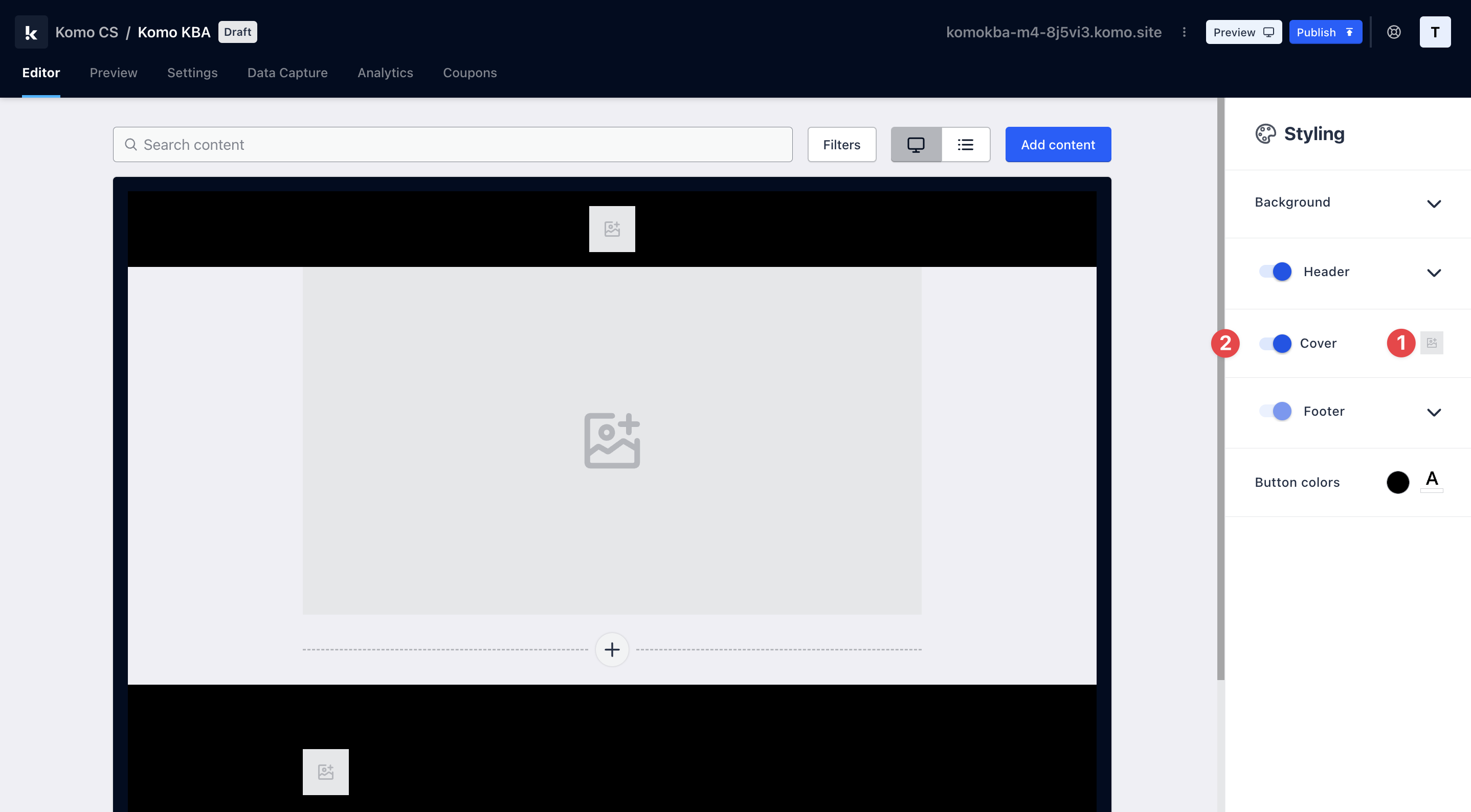 (1) Here you can upload an image that will sit at the top of the Hub.
(2) You have the option to toggle off this feature here.
Tip: You can upload a transparent PNG image to create a 'floating' effect.
The cover image will update as below.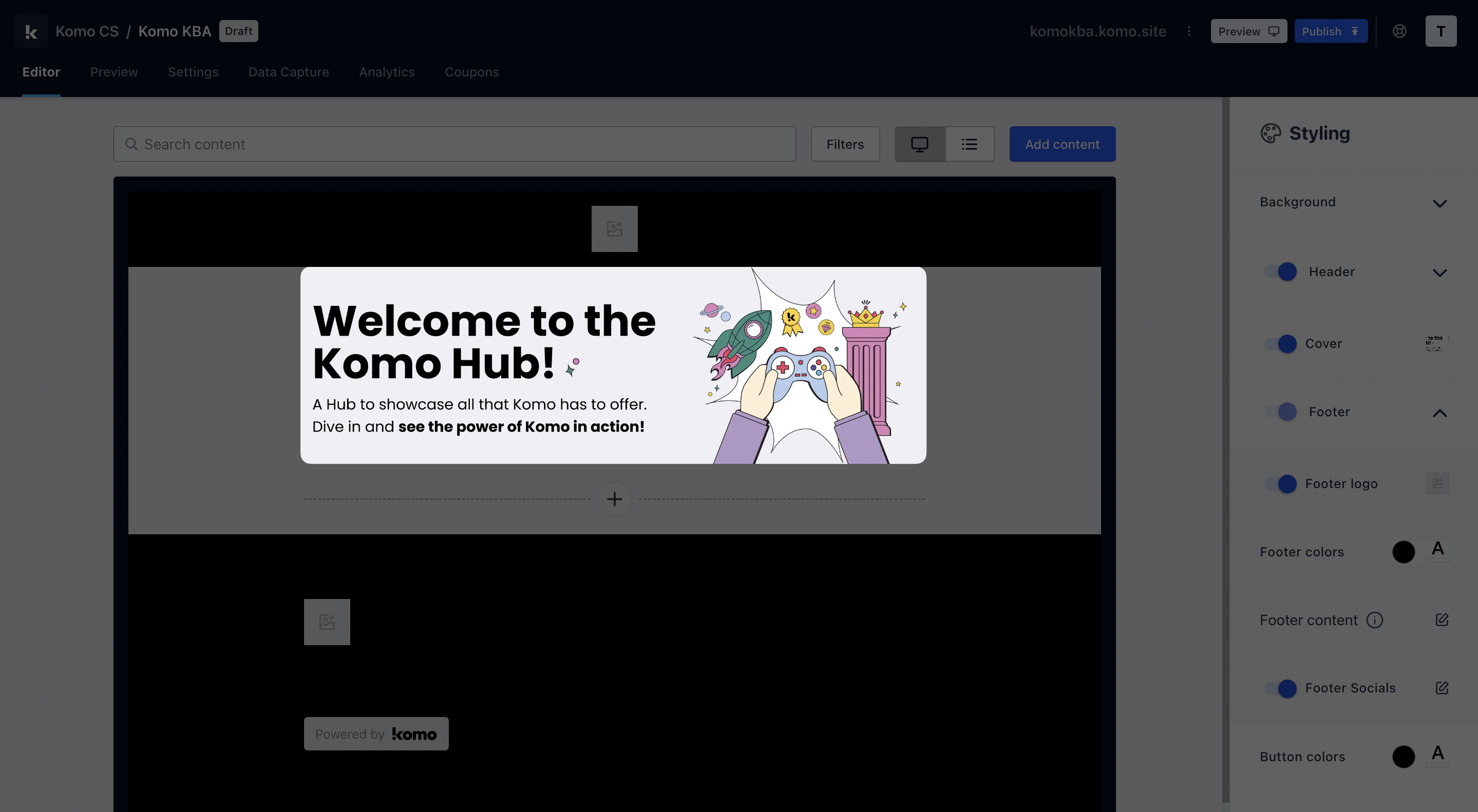 Step 4: Set up your Footer settings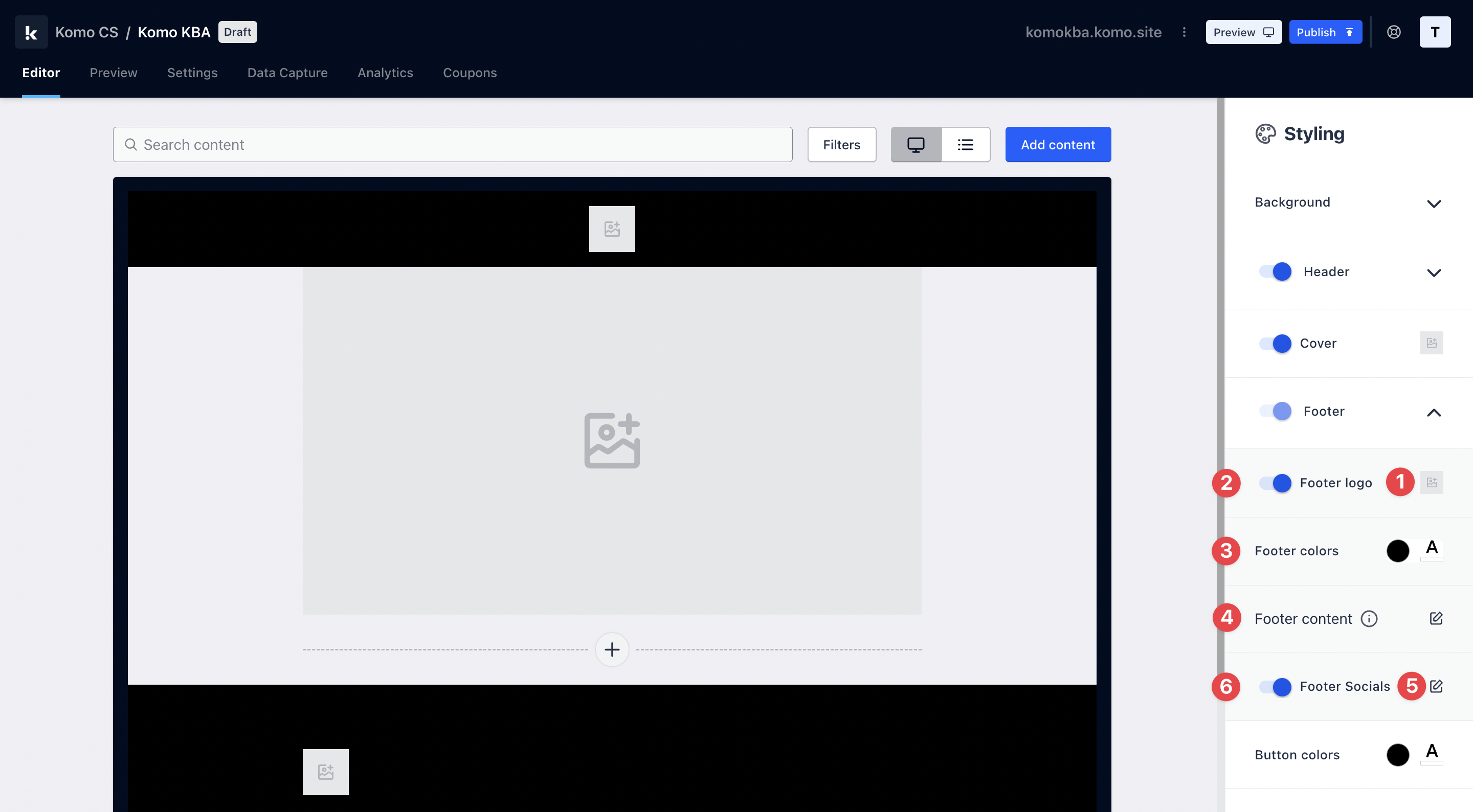 (1) Upload your logo here or (2) you can disable the logo here.
(3) Change the footer background colour and text colour.
(4) Here is where you'll input a brief description of the hub or your company here.
(5) Clicking on the edit icon, you can paste all your social links or (6) turn this option off here.
The footer will update as below.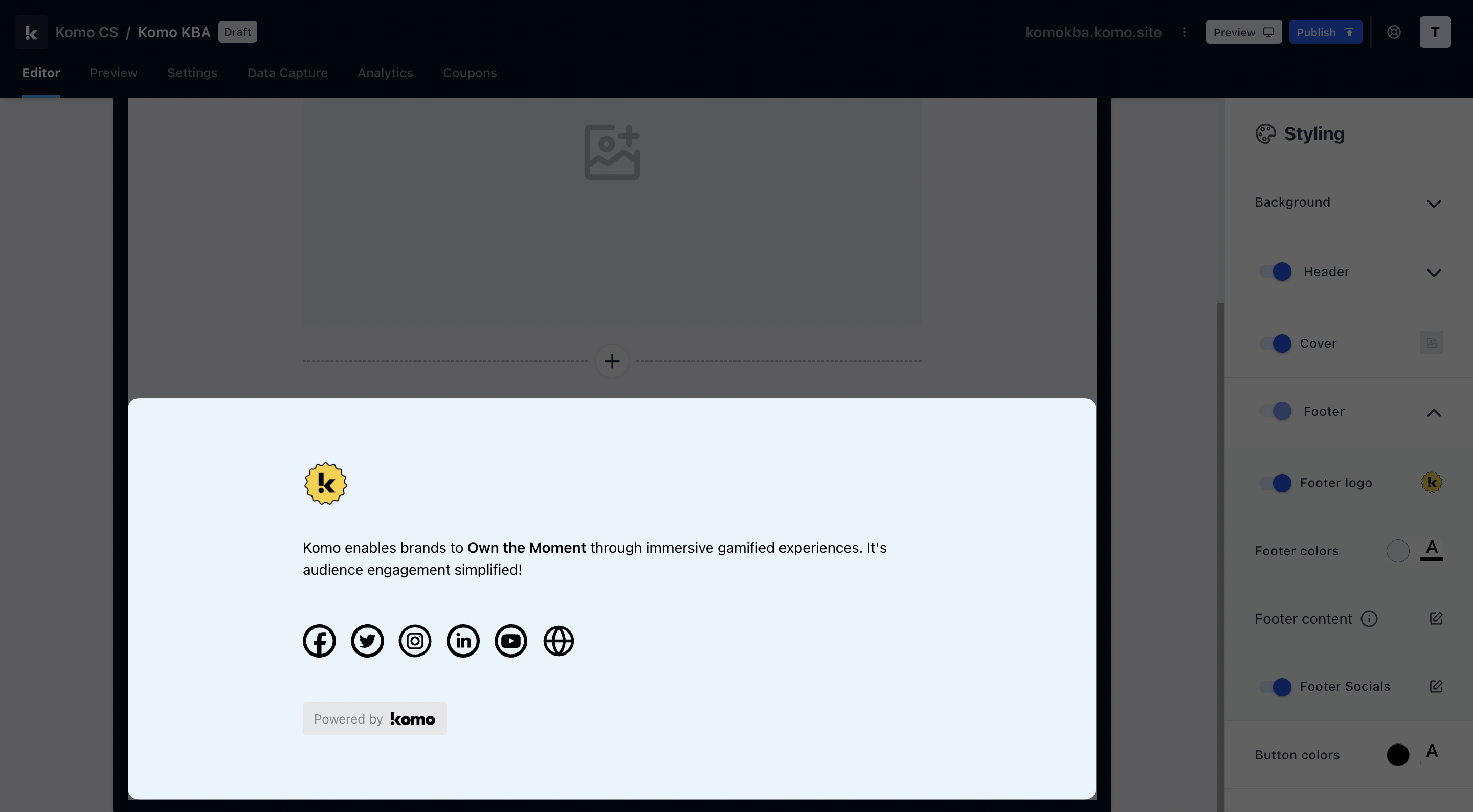 Step 5: Set your Button colours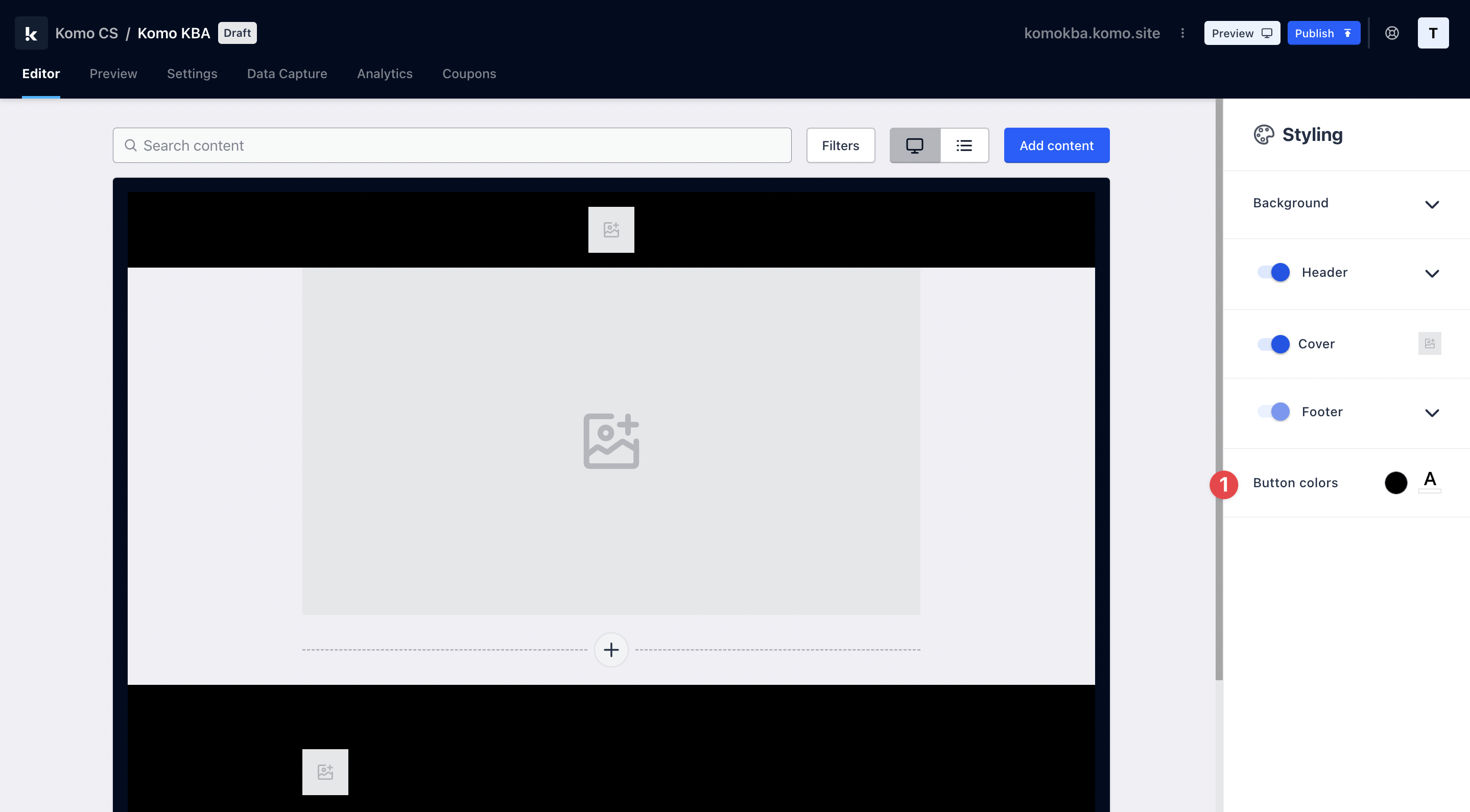 (1) Here is where you can alter the colour of the call-to-action bar.
Tip: We recommend setting this up prior to creating your cards as once this is changed, all content added to the Hub will have these settings.
The button colours will update as below.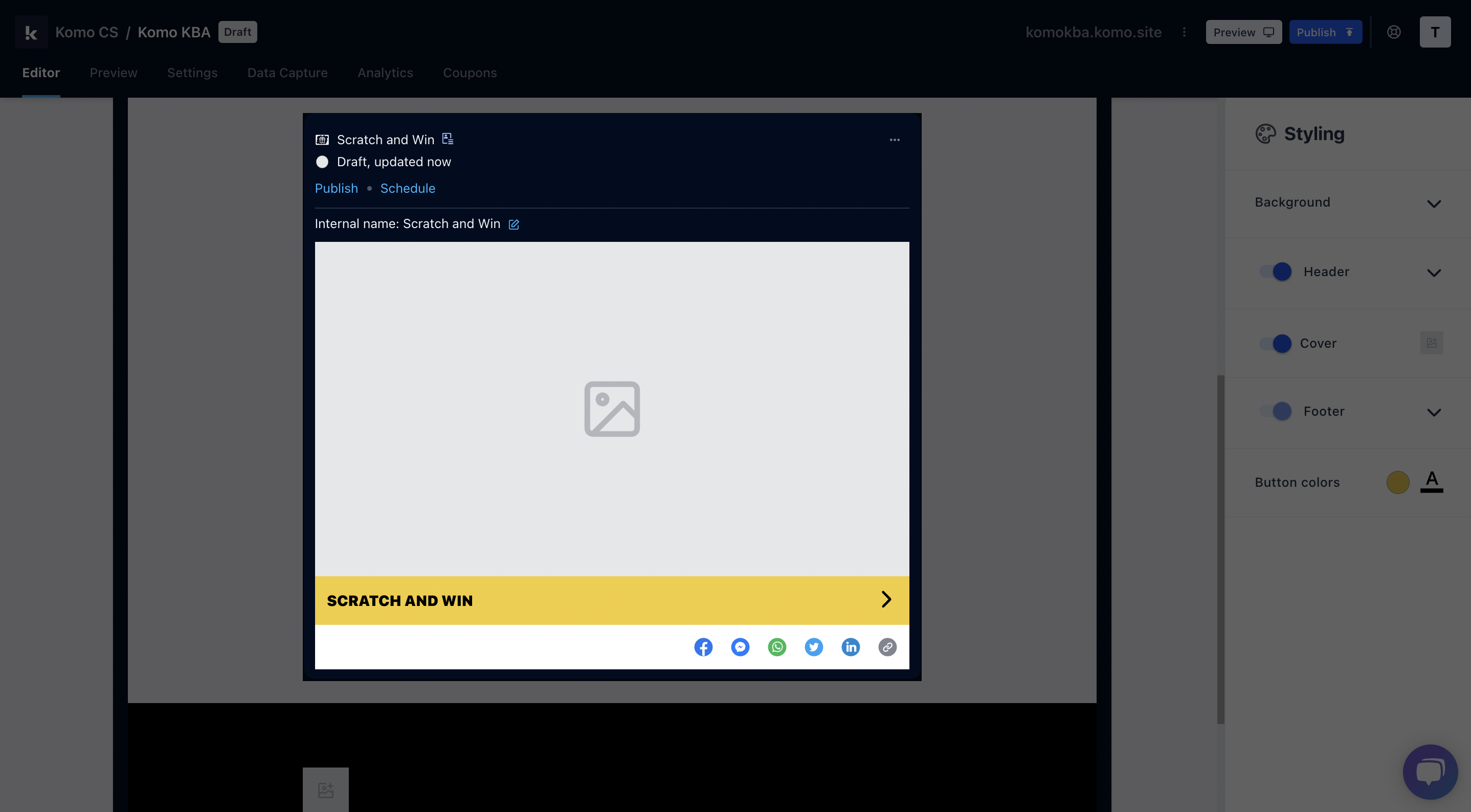 Once you've got all your Settings ready it's time to start building your Engagement Hub!
Click on the Add Content button and start playing around with the ever-growing list of Komo content cards and begin engaging your community!
One last note:
At Komo, we pride ourselves on not only the results our clients achieve with us but the service they receive whilst bringing their Hub's to life.
If you ever have any questions about an upcoming activation, how you can best utilise Komo to get the best possible outcome, or just a general query, please don't hesitate to reach out to your Customer Success Specialist or email us at support@komo.tech
We also love your feedback, so please let us know if this article helped you by selecting from the options below.
Louis Docherty
Head of Customer Success