Want to know how to add Terms & Conditions to your cards? Read on...
Please note that the information and advice that Komo provides regarding permits, terms and conditions, privacy policies or any other matter of this nature is of a general basis only, and we suggest you seek your own legal advice specific to your needs.
Contents:
What is it?
This feature allows you to upload terms and conditions to your hub which you can then in turn attach to your competition cards. To download a terms and conditions template for a specific card click here.
How do I use it?
Step 1: Fill out your terms and conditions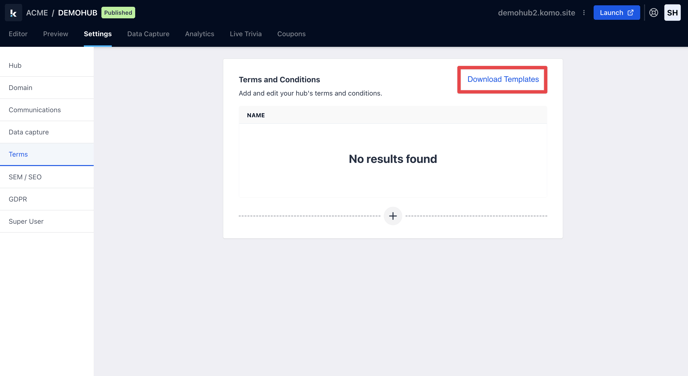 Download your card's terms and conditions template by clicking Settings, followed by Terms and then Download Templates. Alternatively, you can download card terms and conditions here.
After downloading your terms and conditions you'll need to fill them out and save the document in a .PDF format.
Step 2: Upload your terms and conditions to the hub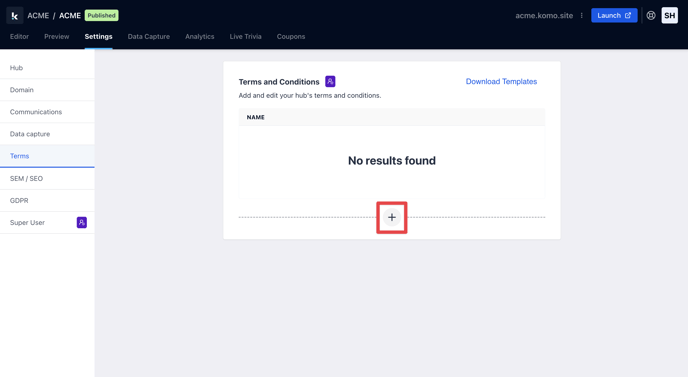 Head back to your hub and upload your terms and conditions by clicking on settings, terms and then the plus icon.
provide an internal name and click upload.
Step 3: Attach the terms & conditions to your card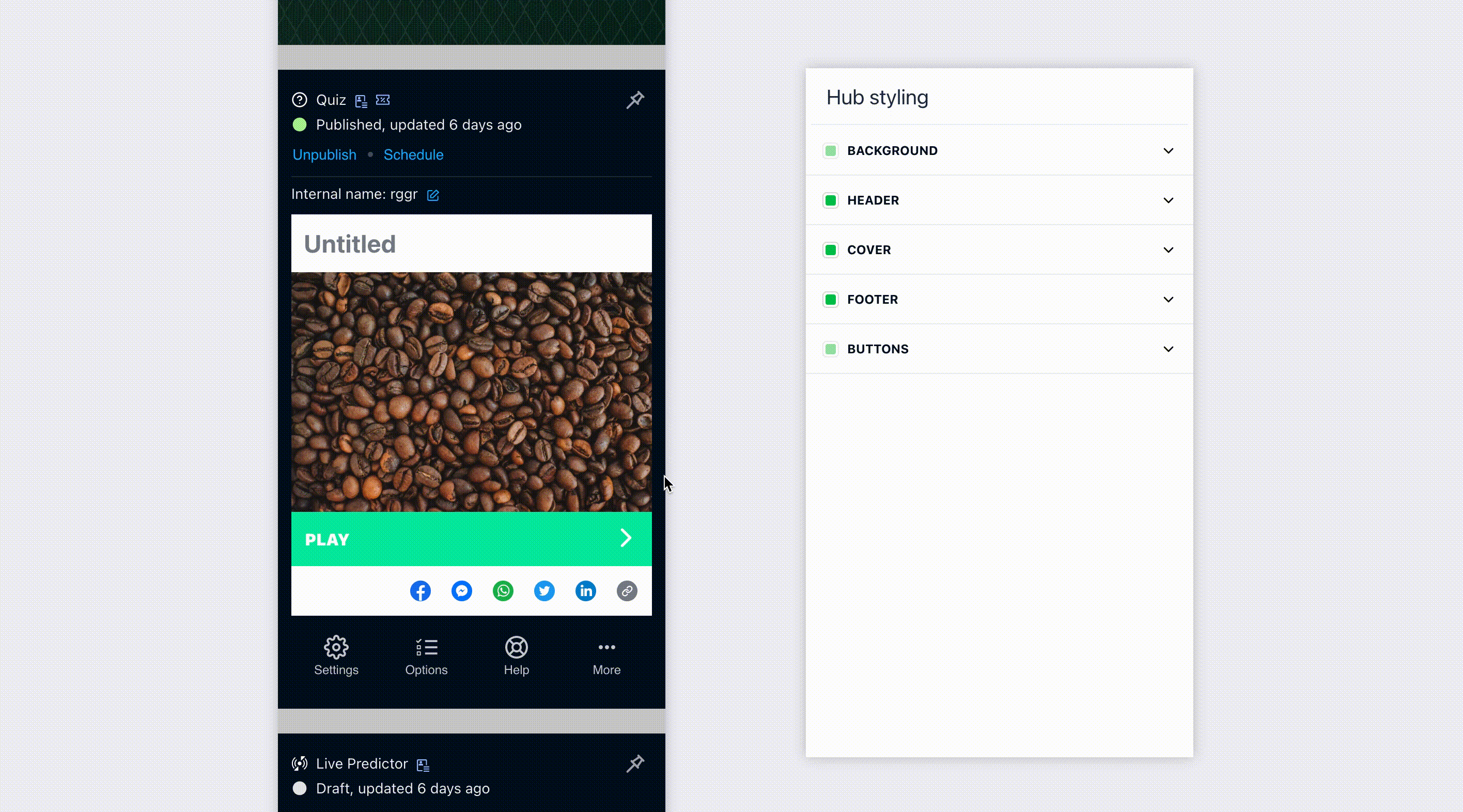 After uploading the terms and conditions to your hub you'll need to add them to your card. To do this go to your card and click on Data Capture, Form, Terms and Conditions field followed by Settings.
Next click on the Get terms link and select your terms and conditions from the drop-down menu. Click Copy link.
Go back into the opt-in and highlight the terms and conditions text, click on the Link button and then paste in your terms link.
One last note:
At Komo, we pride ourselves on not only the results our clients achieve with us but the service they receive whilst bringing their Hub's to life.
If you ever have any questions about an upcoming activation, how you can best utilise Komo to get the best possible outcome, or just a general query, please don't hesitate to reach out to your Customer Success Specialist or email us at support@komo.digital
We also love your feedback, so please let us know if this article helped you by selecting from the options below.
Louis Docherty
Head of Customer Success and Product Experience.